TECHNOLOGY
INNOVATION WITH IMAGINATION
Lexus engineers relentlessly work around the clock seeking ways to improve overall driving and mobility. Instead of merely adopting the latest automotive technologies, Lexus engineers work further in surprising and creative ways.
BREAKING GROUNDS
Within its relatively short life, Lexus managed to achieve a series of inspiring firsts, starting with its initial model, the LS400, which shook the dormant luxury automotive segment awake. In addition, other innovations included: LED headlights (2007), the Active Pedestrian Detection System (2013), Lexus Hybrid Drive (2005), among others. No detail is too small, even the window switch was designed for a woman's fingernail to fit comfortably underneath it. Regardless of the degree of innovation, Lexus engineers have always the Lexus driver in mind with pioneering innovation.
Innovation with Imagination
SMARTER SCANNING
Lexus is always applying technology in pioneering, unexpected ways, one such example is Lexus borrowing the latest medical CAT scanning for its manufacturing process. Before then, traditional approaches to examining engines relied on solely mechanical and external inspections. However, at Lexus such review is not sufficient for a proper inspection to ensure that every engine off the production line is perfect. Computer Axial Tomography (CAT) allows Lexus TAKUMI Master craftsmen and technicians to see the engine interior in 3D; thereby, allowing a clear check for imperfections with precision. This technology and its unexpected application produces uncompromising results.
Innovation with Imagination
TECHNOLOGY ON THE PRODUCTION FLOOR
Nowhere is technology and innovation used more than on the Lexus factory floor. From start to finish, the making of a Lexus spans almost twenty-four hours, covers a distance of four kilometers on conveyors and requires the attention of hundreds of robots and 900 sets of human hands. The delicate waltz between robotic arms and human hands is carefully synchronized and involves the latest technologies, human skill sets under the guidance of Lexus Takumi Master craftsmen and within razor-thin margins in timing to respect lean production. Robots positioned around the factory floor, each tasked with a special function either to press steel body parts or metal arms that move the body frames from one side to another.
Innovation with Imagination
LEXUS 3D LOOM
During the production of Lexus' supercar, the LFA – Lexus invented a carbon fiber loom to weave three dimensional carbon fiber shapes to be integrated in the vehicle's steering wheel and A-pillars. This material ensures that it's lighter and stronger. The fabrication technology is so special; it's practically a corporate secret.
INTELLIGENT ASSISTANCE
Automotive safety used to be about protecting the driver and occupants in the event of a collision. However, today models within the Lexus lineup are equipped with active safety features that take an active role in preventing crashes from happening in the first place. Lexus' advanced safety systems, equipped in many models, go beyond human perception, to care for you and your passengers, both intuitively and intelligently.
Innovation with Imagination
ACTIVE SAFETY
Safety is the most important area in which Lexus implements innovation and the latest technologies. Each year, existing systems and features are evolved and new safety features and systems are developed and tested. Along other features, the Lexus Safety System+ protects the driver and occupants by providing intelligent assistance wherever needed.
Read More
UNCONVENTIAL MATERIALS
Bringing together technology and nature – Lexus takes inspiration from nature for its innovative models, like the curving leaves of the snake print that inspired the shape of the LF-LC. Furthermore, ecological materials are used to bring the beauty of the natural world into every car journey in a stylish yet functional way.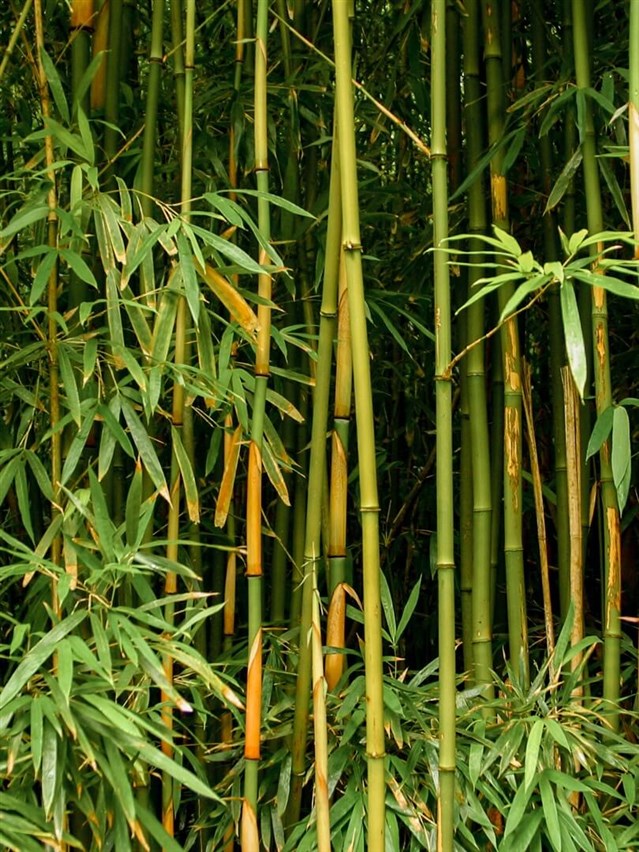 Innovation with Imagination
BAMBOO ACOUSTICS
Lexus combined nature and technology in order to generate thrilling acoustics in a completely new way. The diaphragms were constructed from the fringes of bamboo leaves, microscopic needle-like structures (plant opal) mixed with charcoal. This ensures that the speakers are a perfect balance between lightweight and loud sounds. The diaphragm is rigid enough to hit the high notes precisely, but flexible enough to dampen the vibrations emitted.
VIRTUAL REALITY TESTING
At the Lexus Advanced Driving Simulator, a real driver in a real car can react to real-world situations. Both driving and road conditions can be simulated to test driver reactions in an immersive experience. This feedback translated to new and improved safety features and systems. All the efforts are designed to enhance passenger safety and driver confidence.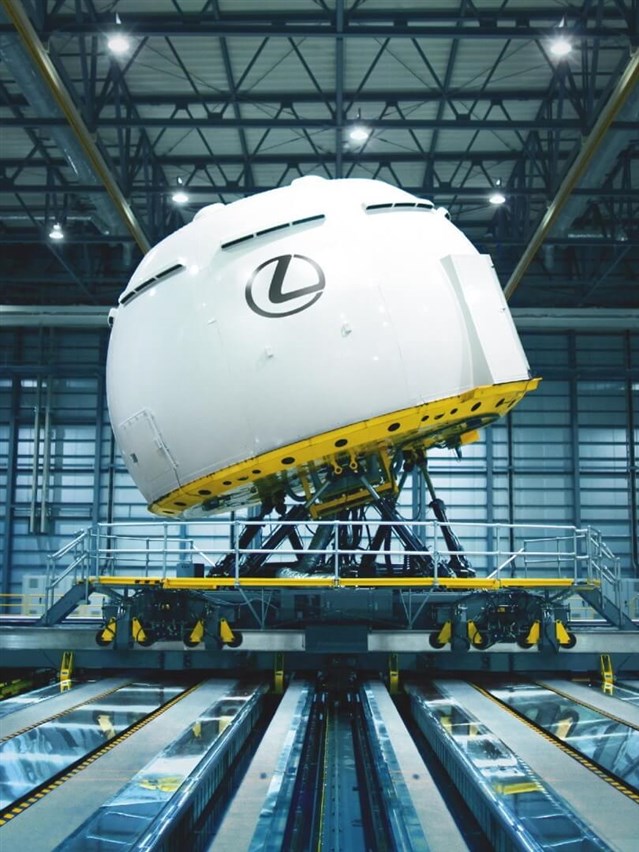 Innovation with Imagination
SIMULATED DRIVING
Real world driving scenes and sounds are projected inside the 7.1-meter dome of the simulator. Cylinders move at all degrees to simulate highly realistic roads and conditions surrounded by projected images of city and highway driving. The experience is complete with sounds of engine noises, vibrations and wind. The possibilities of how to arrange the driving scenes and cylinders are endless. Accelerations and decelerations can be tested. For example, to test driver drowsiness, monotonous driving situations are replicated to test a smart warning system. Any sort of test or situation can be reproduced in the drone – and such experimentation and high level of feedback would be impossible in the real world.