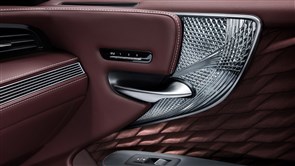 Power in the Details
In every Lexus vehicle, one enters an immersive environment of precise handstitched details, elegant wood finished inspired by traditional Japanese artisans, opaque paint finished and quality check led by Takumi craftsmen.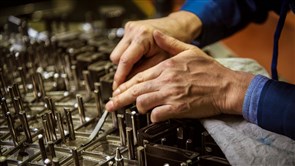 Human & Machines
The art of carrying a tradition from hands to machine is a true testament to a manufacturing process forged on human expertise.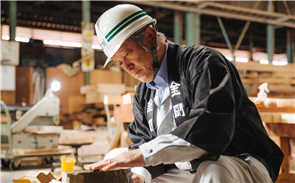 Takumi Precision
Our Takumi master craftsmen dedicate their lives to develop and perfect a manufacturing skill to ensure that nothing is crafted like a Lexus.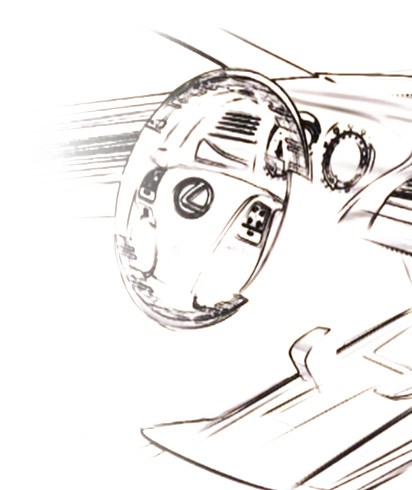 TRADITIONAL & IMAGINATIVE ART
CREATING A MASTERPIECE
Art can be achieved with an array of tools from a stroke of a painter's brush or pen, a woodworker's chisel, sculptor's clay or composer's music sheet.

A masterpiece can also be created at a Lexus factory where skilled craftspeople work individually and collaboratively to create a Lexus vehicle and in doing so, achieve a rare combination of craft, precision, innovation and obsession to detail. Perfectly balanced touches of handcrafted decisions alongside the technology features of the futuristic Lexus – reveal another dimension of car-making.

HOLDERS OF EXCEPTIONAL CRAFTMANSHIP
TAKUMI CRAFTSMEN
Lexus Takumi craftsmen dedicate their lives to perfecting their craft, and apply their expertise and cultivated, superhuman senses to perfecting the most minute detail. Acting as guardians of the ancient craft techniques, while forging new processes – the Lexus Takumi are tasked with ensuring that every aspect of a Lexus vehicle is impeccable. Their sacrifices and hard work led them the honor of guiding and training younger technicians to ensure that the lines run smoothly, whether it's in the process of the engine casting, paint, or body stamping.

Their superhuman senses developed from decades of experience can detect the tiniest imperfections.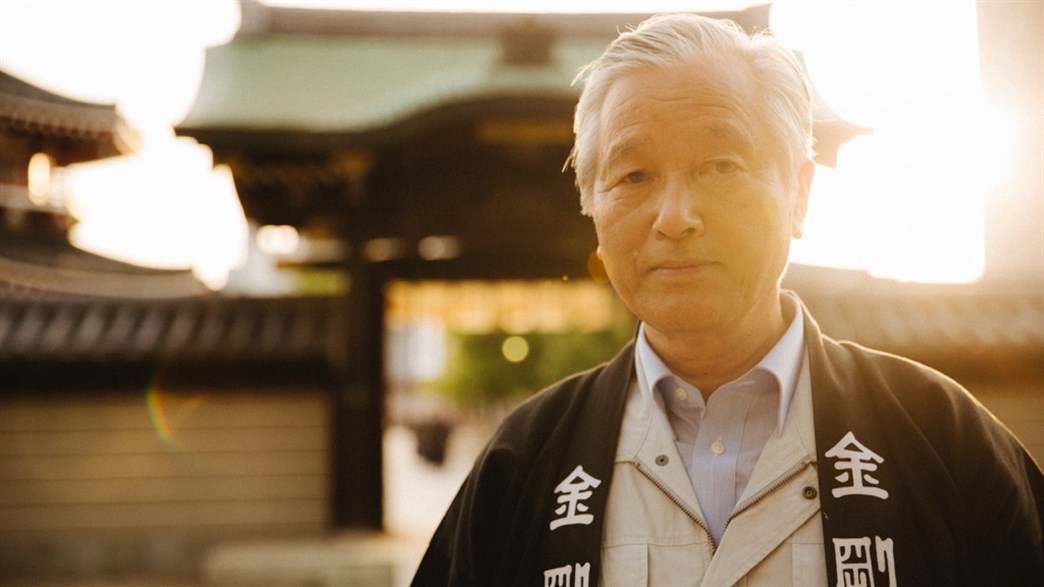 ANCIENT & MODERN WORLDS
JAPANESE ARTISTRY
Lexus craftsmen and artisans adopted practices and art from the rich heritage of Japanese art into the production line of a single Lexus. The highest form of Japanese craftsmanship, Takumi design is integrated into the process demonstrating true Japanese artistic principles like Shibumi, which is understated beauty. Like traditional artists, Lexus Takumi craftsmen are captivated by transforming traditional materials into new and abstract forms. Every detail is carefully improved so that everyday objects become artistic creations. In today's world of automated production, the human touch and skill has been a rare commodity. Paralleled with technological advances – Lexus Takumi craftsmen craft a true Japanese form that combines only the very best of the ancient and modern world.
CRAFTMANSHIP
ORIGAMI CATS
To reach the highest status of a Takumi craftsman on the factory floor, one must go through several challenges, amongst them is the "origami cat test." Takumi craftsmen demonstrate their dexterity and skill by folding an origami cat in 90 seconds, with their non-dominant hand. A symbolic test and true mark of excellence.

Origami Cats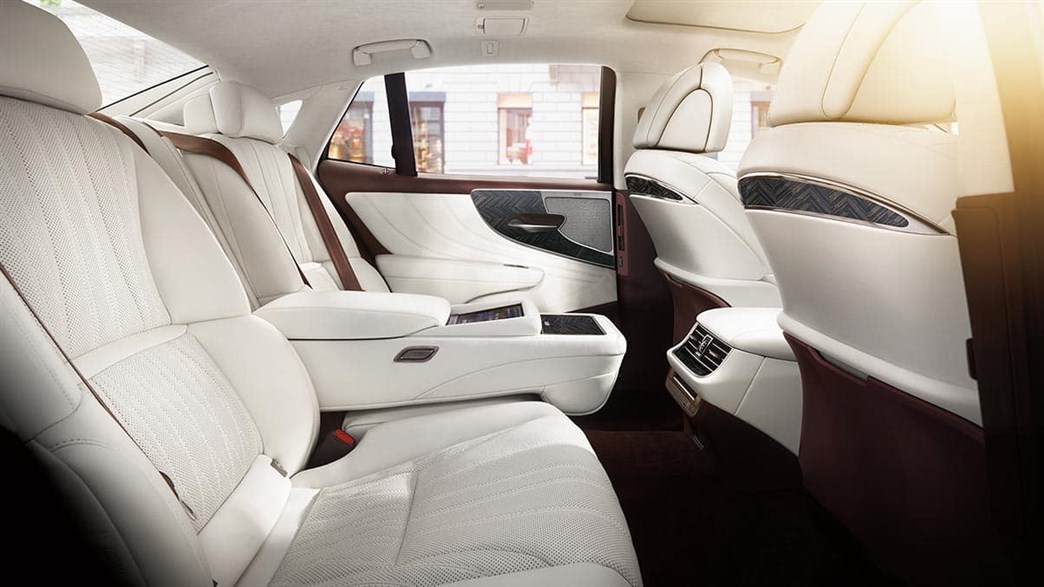 CRAFTMANSHIP
JAPANESE OMOTENASHI
Stepping inside the Lexus flagship sedan, the LS or any other model within the range – drivers and passengers alike enter a tranquil interior cabin – a stark juxtaposition to the bold, aggressive exterior styling. The posh interior cabins are inspired by the traditional Japanese hospitality, known as omotenashi that not only welcomes and pampers the driver and passengers, but also anticipates their needs intuitively. Welcoming features are dotted throughout the cabin such as exterior, illuminated door handles, smart power tailgates, wheel-mounted controls or special sensory materials such as wood or leather touches. Appreciate the special Lexus omotenashi today by visiting your nearest Lexus Boutique.
CRAFTMANSHIP
HAND-CHECKED QUALITY
Over a quarter century of accumulated experience, Takumi craftsmen develop superhuman senses that can detect marks invisible to others, precise hearing or a sense of touch that can detect imperfections a fraction of a millimeter.
Donning sterile, white gloves while examining carefully under a white light – Takumi craftsmen and workers perform 1,800 inspections and 4,000 measurements on each Lexus vehicle driving off each production line. Lexus technicians are so heavily trained to discern errors that special efforts go into sharpening visual and tactile senses. During training, team members are blindfolded to develop superhuman senses. True quality can only be monitored by the experienced Takumi Lexus craftsmen.
Finely-Tuned Engine
Everything beneath a Lexus bonnet is rigorously tested by using tools such as human hands, the traditional stethoscope, medical science CAT scanning to ensure precision and Lexus exacting quality standards
CRAFTMANSHIP
DISCOVER THE LINEUP
When Lexus first unveiled its first model, the LS in 1989 – its dedication to quality, technology and craftsmanship revolutionized people's garages and the luxury market. Today and for the future, Lexus will continue its innovative breakthroughs – but every vehicle will remain to be created with masterful skill by Takumi Lexus craftsmen who dedicate their lives to their crafts, inspired by traditional, Japanese artistry.
Meet the lineup